Getting advisory boards off the ground can seem to get harder each year.
The traditional ad board model has never been ideal—physically meeting once or twice a year with long gaps between these meetings.
First, you endure multiple meetings with internal gatekeepers like the ethics and compliance office, legal, medical affairs, etc., answering endless questions and jumping through all the hoops.
The content survives the gauntlet only for you to face a whole new set of challenges in planning and facilitating these expensive, time-intensive physical engagements. All of this is frustrated by the fact that you have many more questions and discussion topics than there will ever be time for.
In short, the traditional ad board model costs more time and money to generate only a portion of the insights you need.
Today, teams on both the medical affairs and commercial sides of the business are discovering just how more efficient they can be and how much better insights they can generate across their ad boards by switching to virtual ad boards—either partially or entirely.
👉 Why consider a virtual ad board?
In short, virtual advisory boards are a better, faster, and more cost-effective way to engage your healthcare stakeholders. Here are the three biggest reasons teams are adopting a virtual model, at a glance:
They require less travel, less time, and less coordination from participants, sponsors, and vendors; thus increasing participation and improving the quality of output—even with shorter notice.


They require less planning than on-site ad boards; thus, you can react quickly to unanticipated market events. You can be nimble in a world that demands it from you.


Virtual platforms have become very good at simulating warm, face-to-face interactions between participants with webcams and simple lighting. They feel as real as they need to be.
Those are the three biggest reasons teams engage us to plan, build, and execute virtual ad board programs.
But that's just the tip of the iceberg. Here are nine compelling reasons why companies are evolving their ad board models to be partially or fully virtual.


---
---

Use these to convince yourself (or your boss!) it's time to join the rest of the industry in how you run your programs.


1. Reach many more KOLs
Greater reach is one of the biggest motivators for moving to virtual ad boards. When physical distance no longer dictates who can and can't be a part of your board, your pool of potential KOLs grows instantly.
In the traditional, physical ad board model, you may have organized an ad board at a congress, but that event is only drawing a small percentage of a much larger target group you want to reach. In a virtual ad board model, teams can engage the rural physician doing community-based care, but would likely not be at a high-priced event intended for high-profile providers.
In addition to being able to reach anyone anywhere, the fact that virtual ad boards cost only a fraction of what traditional physical ad boards cost means you can reinvest those resources to diversify your KOL base.
If budget and location have meant that only some voices were allowed a seat at the table, virtual dissolves those barriers, letting, for instance, a community-based physician join those from research institutions in discussion.
Rather than only including physicians from research institutions because that group is all the budget allows for, you can finally bring community-based physicians into the discussion and give them their rightful seat at the table.
Again, this element of reach is a massive unlock for commercial and medical affairs teams who've felt constrained by their budgets. With a virtual platform, you can finally engage those community physicians. You can bring in those leading principal investigators. You can have a nursing and allied health perspective. The impact of bringing these voices into your discussions can have an immeasurably positive impact on the quality of interactions and insights you can solicit.
A wider group of HCPs to engage with, for example, directly translates to a broader diversity of thought.
"For most teams, virtual ad boards are simply easier to facilitate in a more timely manner.

There's an opportunity to connect with populations that don't already attend these meetings for the first time. Perhaps that's a community-based cardiologist or someone in private practice.

They don't have a budget to go to every big congress. While they weren't easily reachable before now, virtual ad boards solve this problem with a meeting link. It's a matter of saving time, reaching more people, and doing three virtual meetings for the cost of one."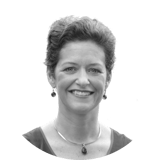 — Amy Ravi, CEO, ExtendMed

Pro-tip 👉
As your roster of advisors grows, consider what you could do with a series of regional ad boards where every advisor is from similar geography.
Consider the wide range of people you can bring into your discussion once you dissolve the constraints of physical meetings:
Health care professionals
Internal stakeholders
Payers
Patients
Support teams
Caregivers
Anyone looking to engage with your company and other subject matter experts in a convenient, casual, and innovative forum


2. Delight your KOLs with technology that makes life easier, not harder
Many KOLs pride themselves on being up to speed with cutting-edge technology. Add this to the fact that the pandemic has accelerated the push to virtual work and it's easy to see how many people may expect—and may even invite—virtual ad board tools.
Consider how many activities besides ad boards are becoming virtual for your KOLs these days:
During the pandemic, just about every congress was virtual. Given that most are planning hybrid models going forward, it's safe to say many people prefer the virtual or hybrid format.


Continuing education is also largely facilitated online these days. LMS technology has largely made learning easier and more convenient for people with less time in their days.


Telehealth is exploding, so are already physicians accustomed to interacting with patients virtually.
The more you consider the drawbacks of physical ad boards, the more a virtual venue makes sense for everyone involved.
As ExtendMed's Amy Ravi explains below, the synchronous (real-time) and asynchronous (over time) format of a virtual ad board is another huge convenience.
"Virtual advisory boards aren't just meetings anymore; I think of it as a whole package of engagement.

In addition to live meetings, it's also all the follow-up engagement that can be done after the meeting's over.

People can access their pre-reads with one click. Facilitators can track who's read specific clinical studies beforehand. Then they have the opportunity to continue to the discussion from the meeting in a convenient discussion board format where people can engage on their time."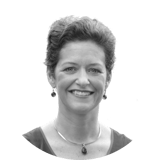 — Amy Ravi, CEO, ExtendMed

In short, virtual ad board tools more conveniently facilitate traditionally offline interactions. They also go further, giving facilitators and advisors a whole new suite of tools that make life easier and engagements more fruitful.
At ExtendMed, we realize technology can cut both ways. What could be straightforward for one person might be challenging and confusing to someone else depending on their level of digital literacy and attitude toward virtual tools in general.
Before we ever allow an ad board to get kicked off, we make sure that every attendee is trained on how to set up and use their webcam and properly present themselves virtually—making sure everyone is comfortable. We eliminate "technology" as an excuse by making it something people welcome.
Here are a few questions that are helpful to address when considering how your KOLs may react to the prospect of interacting virtually:
How comfortable is this person or group using virtual technology like this?





Have they used chat tools before?





Do they ever go on camera? If not, would they be comfortable doing so?
Keep in mind that the average patient may be accustomed to Zooming or FaceTiming with their family and friends. Even if they don't use technology like this in their professional life, many people have very recently become quite comfortable with conferencing
"When concerns around technology comfortability come up with our clients, it usually boils down to some understandable anxiety about whether their KOLs will know how to work with a platform like this. In reality, we rarely get even one technical support question even across the wildly diverse set of audiences we encounter.

The second point to mention here is around the convenience of having everything in one place. We often find that because we're offering a single-source platform, advisors appreciate that they don't have to switch systems. Whether we're engaging patients or clinicians, they're used to seeing the messages the way they come through on the platform.

They don't have to worry about logging into a separate system to, say, take a survey. It all has a similar look and feel on a user interface that just makes sense. And so they find themselves very quickly comfortable with this engagement."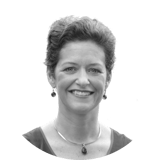 — Amy Ravi, CEO, ExtendMed
3. Address regional and global issues all from one place
Many of the most rapidly-innovative companies in the pharma and device spaces aren't the biggest companies. They're the small and mid-sized companies that have a great new product but don't have a 300-person sales force that can be deployed across the country to address local questions, challenges, and obstacles to market.
Virtual ad board tools enable even the smallest in-house teams to dramatically scale their engagement programs—and interact with surprisingly large and diverse groups of people—without needing to hire a legion of staff to enter the field.
From their company headquarters, a single team can engage KOLs across regions and internationally to get questions answered and make necessary adjustments or larger-scale pivots in their planning process with a high degree of nimbleness.
"We see with smaller to mid-sized pharmaceutical companies that a small team can be located anywhere and use a platform like ExtendMed to reach out to people anywhere and get the same regional coverage and results of a large company—often much faster.

And what they're doing is not necessarily only one meeting; maybe they have multiple meetings with a much more diverse set of groups representing many more populations. With a platform like ExtendMed, they can then combine and process the responses across these groups and distill it down into the key themes they need.

Very quickly, our clients can get to that point where they're saying, "here's what we're hearing from our community clinicians and here's what we're hearing from researchers. Now let's put this together to make sure that what we're researching is also going to serve our community providers.'"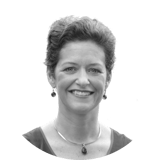 — Amy Ravi, CEO, ExtendMed
The point Amy articulates above is critical for entrepreneurial companies trying to innovate quickly and reduce lead time in their drug's development lifecycle.
Even before a product launch, as materials are being compiled for the FDA or other regulators, a virtual ad board platform can help even the smallest teams ensure they're presenting a holistic view of how their product is different and how it fills a gap in the market.
As we've seen firsthand with our client teams, smaller companies can communicate how a product targets certain populations in need with realistic figures that regulators and other market gatekeepers need to see.
Pro-tip 👉
Since you're not flying anyone in, you can schedule one meeting time where everyone can make themselves available. Think about how you might get feedback using only regional KOLs followed by an ad board showing the same data to your global KOLs.
4. Design your ad boards the way they ought to be
The benefit of better ad board design can be understood in three dimensions:
Who you engage

How frequently you engage them

Where you allocate your budget
Let's unpack each of them a bit.
Who you engage
Imagine you're going to a conference for rheumatologists. The old ad board model would only expose you to the top thought leaders in this space who attend the American College of Rheumatology Congress, which takes place each year in the fall.
These people are obviously important KOLs. But they're just a subset of a much larger group you ought to be engaging, including the many ancillary care providers who bring equally critical perspectives. You'd likely also be missing out on the nursing perspective since these professionals don't typically attend this congress.
In short, by only engaging those who attend a certain congress, you're effectively adopting that narrow subset of perspectives about a given disease and treatment into your program. In the virtual model, who is and isn't at the congress matters far less; you can engage those who do or don't attend just as easily.
How frequently you engage them
Another aspect of ad board design that benefits from the virtual model are how frequently you get people together. Simply put, most boards can't all travel six times a year.
But they surely can all participate in a one or two-hour virtual meeting each year where everyone can share updates from their various perspectives. In short, teams can host more frequent "light" check-ins to keep things innovating and keep the pace of their product's life cycle going through a faster clip.
Where you allocate your budget
The traditional ad board is notoriously good at ensuring too much of the budget goes to trivial expenses, such as catered lunches, hotel rooms, and airfare. While big industry players may have the resources to do that, we know smaller companies don't have that slack.
They need to put their money wherever they're going to receive the most value. The virtual model enables teams to cut most or even all of those expenses out and spend far fewer resources generating much more interaction and insight.
Pro-tip 👉
Consider how a series of virtual ad boards with different target audiences (for example, a physician board, managed care board, nurse board, and patient board) could be convened along with one board with two representatives from each. What kind of insights could you generate from a strategy like this?
5. Ensure you and your KOLs are prepared for live meetings ahead of time
Every ad board facilitator knows how frustrating it is to prepare and ship materials to KOLs only to show up to a meeting to discover that one or two people completed their pre-reads.
This is a perfect opportunity to start small with virtual by holding an online pre-meeting before a critical in-person meeting.
This gives you an opportunity to:
Focus on the agenda, reinforcing key points for discussion


Advise on last-minute issues or internal disagreements before your live meeting


Observe participants' non-verbal cues to get a sense of the dynamic to expect during the live meeting.


6. Augment and confirm learnings from live meetings
Every opinion you generate from an ad board needs to be vetted one way or another. You need to be confident that the intelligence you're gathering really does represent a condition of reality.
Here again, a pre-ad board virtual meeting can work like qualitative research versus quantitative research.
You can use these sessions to look for inconsistencies and disagreements based on what role reach participant holds.


Then, you can use your executive summary and key takeaways from your live meetings to confirm or reject any hypothesis in a virtual ad board.
Platforms like ExtendMed also bring a whole new level of insight analysis and reporting capabilities that go far and beyond the analysis and distillation a human could reasonably do. This includes post-meeting reporting and AI-driven analysis of key themes and critical perspectives.
7. Create an environment that invites better interactions and insights
A thoughtfully designed, well-run virtual ad board will often outperform a traditional in-person ad board across all of the "four P's" that define a successful engagement program: participatory, proprietary, proactive, and professional.
With a whole suite of ways to engage live and over time, KOLs have many more opportunities to participate and are given a more convenient venue to do so.


A good virtual ad board platform will let you fully brand and customize it as your own. You can design your boards the way they ought to be designed for the task at hand.


As mentioned earlier, the virtual format enables you to dramatically de-risk your meetings by ensuring people have completed required tasks prior to crucial live events.


Lastly, a dedicated ad board platform enables you to avoid building a "franken-system" of disconnected tools that can look amateur and disorganized to advisors.


8. Free your budget from needless expenses
This may be the simplest point, and also the most compelling.
It's costly to hire a vendor to manage the travel and logistics—trips to and from the airport, flights, hotels, meals, etc.
Simply put, by eliminating or drastically reducing these non-essential expenses while saving hours and hours of administrative time, virtual ad boards are typically 25-30% of the cost of a live ad board.
Apply that cost reduction to your own budget, and you'll start to see the opportunities that arise to reinvest those funds back into your program.


9. Give your KOLs a long list of benefits
Items 1-8 impact everyone involved but are a little biased toward the advantages they give you, the facilitator. It's also essential to identify all the ways a virtual model makes your KOLs' lives easier, too.
Here are a few, if you find yourself needing to strengthen your case:
It's more convenient to log on in the evenings to review materials and engage asynchronously than to take days out of a schedule to travel.
KOLs would mostly like to minimize the soft costs associated with ad boards but reported via the Sunshine Act.
It's far and away a more efficient use of time.
There is a collegial atmosphere.
KOLs still get their honoraria.
There's more time to craft a thoughtful response and post or speak when ready.
A few virtual advisory board best practices
— Develop a tactical plan for engaging your advisors at least once a quarter.
— Define roles and responsibilities, share the meeting agenda, and distribute pre-reading materials via a central community platform so that you get the most out of your meeting time.
— Give participants an opportunity to get to know one another by sharing a personal story and creating a professional context for their expertise.
— Enroll an experienced moderator who knows the content, but more importantly, who knows how to engage the stakeholders.
— Follow up with advisors—again via the platform—with planned actions based on the insights shared.
Want more ad board best practices? Read our guide:
Pharma Advisory Boards: 5 Best Practices for Better Engagement in 2023
Transitioning from a physical to a virtual or hybrid advisory board model
Once you've determined that a fully or partially virtual ad board model would be advantageous to your program, the next question is usually, "how do we transition?"
This is something we help teams plan and manage every day. While transition can look different from one team to another, we've outlined a simplified generic process below.


1. List the problems and inefficiencies in your current ad board model
Catalog the inefficiencies and shortcomings of the ways you run your ad board meetings and the ways you share/operationalize the information you gather from them.
Here are some common ones we hear from clients that move onto the ExtendMed platform all the time in case it's a helpful starting point for your own list:
Expenses: How much of your budget and time is devoted to travel and facilitating physical ad board meetings? (Don't forget those steak dinners.)


Inefficiencies: What are all the ways your team's time—and your KOLs' time—is wasted one way or another? What tasks feel like time-sucks? Where do you feel your team could work smarter, and have better results if you only had better tools?


Inabilities: What can't you do because you're stuck running meetings offline? What can't you do administratively you think you could do with better tech? Perhaps even more importantly, what can't you do with the insights you gather that would directly benefit the business if you could?


2. Find a virtual ad board platform that's purpose-built to help you overcome those challenges
Once you have your "grievance list" together, you can take it to a virtual ad board provider (like ExtendMed!) and see precisely whether and to what degree their platform will help you overcome your specific challenges.
During your platform evaluation, make sure any tool you're considering will release you from your specific constraints without complicating your budget or your workflow. What tool will help you do better work, for less money?
Like other software tools, a platform demonstration is typically step one when evaluating your options. Get a free demo of ExtendMed to see if our platform is a fit.


3. Communicate a different ad board model to KOLs
A big part of transitioning to virtual ad boards is communicating this new model to advisors for whom it may be new. This really starts all the way back at the contracting phase.
If you're thinking prospectively about a model where instead of hosting one or two large meetings a year, you're going to have more frequent engagements with your advisors, it's important to lay out exactly what this shift will require of them and how best to communicate those expectations in a way that makes them excited for change rather than dreading it.
To do that, acknowledge what this shift is actually asking of your advisors and how it may come off to them. Will they naturally welcome virtual engagements or resist them? If you foresee resistance, why?


Once you have an idea of how virtual ad boards may be received, sell advisors on the benefits of change—again, anticipating objections thoughtfully. The idea here is not to simply "notify" advisors of the change in the model. Instead, sell the transition to them by providing the critical context that will make them welcome the change rather than resist it.


4. Consider how you may need to restructure your contracts to accommodate a virtual ad board model
When ad boards go virtual, contracts almost always need to be updated. Once this hurdle is cleared, an ad board platform that actually handles that contracting will make life easier on the other side.
ExtendMed's Amy Ravi explains more below.
"As far as communications go, teams making this shift to a new model need to say to their advisors, 'we want to engage with you not just once or twice a year, but in shorter sessions once or twice a month.

It's going to give you back a ton of time, and thanks to the technology we're putting in place, in many cases, you can engage on your own time.

You'll be compensated the same amount for your consultation, it's just going to be spread out over the course of the year. And that way, you'll come away feeling like the insights you share will be more timely and impactful. Here's a new contract that reflects those new expectations."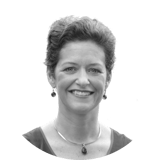 — Amy Ravi, CEO, ExtendMed

5. Work with your platform team to get your team trained and comfortable going virtual
A good platform partner will help you get trained, comfortable, and extremely effective at using their platform.
Here at ExtendMed, if we're a fit, we'll work closely with your team to craft and deliver a solution to your precise needs followed by a customized onboarding and training phase.


Ready for richer ad board engagements? Let's talk.
We partner with hundreds of pharmaceutical, biotech, and healthcare companies to engage key stakeholders in advisory boards, interactive training, and speaker programs more efficiently than alternate solutions. Our program outcomes influence key business decisions our clients make every day.
We also support medical communications agencies to systematize the identification, engagement, and learnings from their clients' essential audiences—including HCPs, patients, market access experts, and specialty pharmacies.
Our goal is to help you have richer and more frequent engagements with each of your stakeholders, at a lower cost.
Visit extendmed.com/solutions for a quick look at our solutions, and how we empower teams to have richer engagements with each of their stakeholders. Want to get in touch with questions or schedule a free platform demo? extendmed.com/request-demo.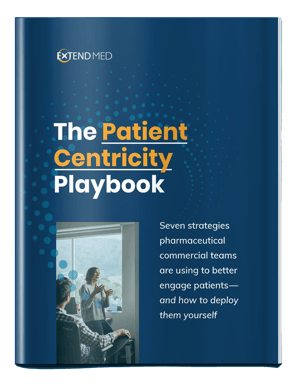 📄 Free White Paper
The Patient Centricity Playbook
Seven strategies pharmaceutical commercial teams are using to better engage patients—and how to deploy them yourself