For years now, increasingly powerful ad board tools have been freeing advisory board facilitators and their advisors from the constraints of legacy ad board models.
Rather than spending tons of time, money, and energy planning and executing one or two physical ad board meetings a year, digital tools now enable teams to spend a fraction of that budget and have much more—and much more fruitful—interaction with their advisors.
And instead of being limited to hosting live, in-person meetings, digital ad board platforms offer a convenient virtual venue for both synchronous (live, real-time) and asynchronous engagement. Advisors can digest insights or instructions and keep discussions going on their own time.
These tech-enabled "unlocks" have also changed the composition of many ad boards—virtually always for the better. Where ad boards tended to be relatively small and insular groups of like-minded people, the "modern" ad board fits a much more desirable description: collections of diverse groups of people bringing different experiences, perspectives, and voices together in productive, forward-thinking discussion.
The differences between these "old" and "new" ad board models, as ExtendMed's Amy Ravi explains below, don't just boil down to size, venue, or composition. Newer ad board models tend to yield more valuable insights thanks in part to their ability to bring more voices into discussions—voices that have often been de-prioritized or outright omitted due to the constraints and practices of the past.

"When you can only bring together like-minded individuals with similar experiences and leave out those who may have different perspectives but are impacted by the decisions made by the group, you don't get some of the rich back and forth discussion that makes an advisory group genuinely productive. If people are routinely in agreement with one another all or most of the time, chances are the group is confirming itself and its viewpoint rather than posing a healthy challenge to itself.

Imagine, for example, that you're running an ad board to understand why your health system isn't getting certain specialist referrals at the right time. If you only asked a group of community cardiologists for their perspectives, you'd reveal just a part of what's likely a much bigger picture. It's just one input into a problem with many more inputs.

To understand the root or entirely of the problem, you might instead want to hear from a leading cardiologist running multiple clinical trials at an academic medical center, and then intersperse those insights with feedback from the community cardiologists. Now, you're revealing much more about the referral problem from multiple angles. You simply wouldn't get to that insight if you only had the community cardiologists together.

Here at ExtendMed, one of our goals is to help our clients think about their objectives in different ways and then pull together a group of advisors that may have diverging interests, diverging experiences, and a diverse representation so everyone can hear different perspectives on those objectives and paint a larger picture of the issues."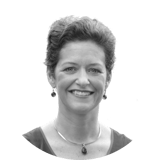 — Amy Ravi, CEO, ExtendMed


A global pandemic has only accelerated this migration to new, tech-enabled advisory models among ad board facilitators. Whether teams make the shift by choice or by the force of remote work, much of the industry now sees the opportunities offered by new ways to run their ad boards.

But seizing those opportunities means overcoming new and unfamiliar challenges to interacting online—both synchronously during live virtual events and asynchronously through message boards, surveys, and all the other tools teams can utilize.

Here, we highlight three major challenges we see ad board leaders encounter in adopting a tech-enabled ad board model and offer some practical advice for overcoming them.
👉 Learn more about how our platform and services help teams navigate these challenges and have more frequent, high-value interactions at a third of the cost of traditional approaches.


Challenge #1: Getting diverse groups comfortable with one another
Establishing genuine trust is one of the biggest challenges to getting diverse groups of people engaging in what are often quite personal and intimate discussions about sensitive topics they're not used to talking about.

Especially in virtual meetings, ad board facilitators need to acknowledge the barriers that many people put up—consciously or unconsciously—and have a strategy to lower them by establishing trust and camaraderie between people who may be coming into the discussion from dramatically different walks of life, or who may be predisposed to distrust certain professionals, especially in today's divisive cultural climate.

Failing to build trust at the outset doesn't just make engagements awkward; it can partially or fully derail what should be a productive discussion, leaving facilitators feeling stuck.

"There's a lot of nuance to building psychological trust with a diverse group of people.

It's easy to feel intimidated if you've suddenly been put into a group with an internationally renowned physician.

The goal is to make everyone feel equal. Everyone's contribution matters just the same."



— Amy Ravi, CEO, ExtendMed


The solution: Put trust-building activities into the agenda—and use your ad board tools to sustain them long-term
The task for meeting facilitators then is to consider ahead of time which individuals or groups may be hesitant to open up based on how they may perceive themselves relative to others that will be part of these engagements and plan activities that defuse that tension proactively.
Here are some specific ideas to consider:
Tip #1: Schedule a tactful ice-breaker meeting to get people comfortable with each other before the discussion starts

Before jumping into what could be an intense, emotionally-taxing discussion or expecting people to take time out of their day to participate on a message board, start by getting everyone together to meet each other eye to eye.

Break the ice—thoughtfully and tactfully.

A good ice-breaker shouldn't be overcomplicated. It should be natural and casual. Prepare some simple questions that try to reveal the people behind what might be intimidating acronyms and certifications attached to their names. What does everyone here have in common? How can you use those commonalities to make people feel connected and comfortable opening up to each other?
Tip #2: Monitor and sustain that trust on an ongoing basis
Maybe an initial ice-breaker meeting is all it takes to lower those natural defenses and create a comfortable atmosphere for discussion. But maybe it's not.
Maybe that trust is fleeting and needs to be actively nurtured as time goes on. Especially if the nature of your discussions may invite some sparks between groups, it's important to prevent those moments from deteriorating the trust you worked hard to build.
A critical tactical step here is to make yourself or someone else on your team

responsible for developing and maintaining trust, equity, and a sense of belonging

among everyone you're bringing together. (Ad board facilitators use platforms like ExtendMed to make this, and all the other activities discussed here, convenient and user-friendly. Learn more about that

here

.)


One of the best ways we see teams do this is by having a person or small team serve as an active moderator—pulling out the input of those who are particularly quiet in meetings or calling out comments made on discussion boards.


A generic prompt to use here might include a question like: "What do all of you think of this particular clinician's comments, and how does this fit in with your practice?"

The idea here is to maintain trust by intentionally and actively monitoring who is and isn't giving input, how that input is being received, and motivating everyone to come to the table as equals in service of something bigger and meaningful.


Consider which internal resources you have now that could be utilized to play a useful role as an advisory moderator—someone with subject matter expertise that can help build connections and solicit insights while getting useful learnings themselves.
As ExtendMed's Amy Ravi explains, finding great moderators often isn't as big of a lift as teams assume it might be. In fact, many companies already have the people to do these things internally right now—they just haven't thought of using them in these roles.


"Many of the pharmaceutical companies we work with, for example, have regional medical directors—people with medical backgrounds who are immersed in the science but aren't being utilized in an advisory capacity.

These professionals have a vested interest in engaging with their clinicians. They want to understand their model better, and it's up to them to effectively share the company's message. So advisory moderator roles are often perfect learning opportunities for them. Taking those people and engaging them as moderators has been an effective practice with the teams we work with.

Being a moderator offers them a unique and often attractive opportunity to test some of their assumptions by hearing what's being said in the advisory group and then responding. And it often feels like a natural part of their overall roles and responsibilities. As a part of the ad board, they can actually play a more integral role in working with these advisors. It's a win-win for everyone, and we see it build trust with the company from the advisors' perspectives."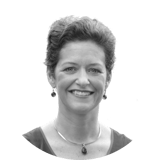 — Amy Ravi, CEO, ExtendMed

Challenge #2: Communicating a different ad board model to advisors
Another big challenge is a much more fundamental one: effectively communicating this new model to advisors for whom it may be new. This really starts all the way back at the contracting phase.
If you're thinking prospectively about a model where instead of hosting one or two large meetings a year, you're going to have more frequent engagements with your advisors, it's important to lay out exactly what this shift will require of them and how best to communicate those expectations in a way that makes them excited for change rather than dreading it.
The solution: Pitch the changes by explaining the ways it benefits your advisors
To do that, acknowledge what this shift is actually asking of your advisors and how it may come off to them. Be ready for a situation where they may like the fact that in the traditional ad board model they're used to, they can block off a day or two, show up to a conference room for eight hours, eat a steak dinner on you, and then head home.
Now they're being asked to make themselves available online once or twice a month—without the perks that come with those in-person meetings. Without any additional context, it might seem like they're being asked for more time commitment when it's actually the same or less. And it's more convenient.
Online venues completely eliminate the time and energy it takes to fly and connect in person, in addition to a long list of other benefits.
Tip #1: Sell advisors on the benefits of change—and anticipate objections thoughtfully
The idea here is not to simply "notify" advisors of the change in the model. Instead, sell the transition to them by providing the critical context that will make them welcome the change rather than resist it.
Start by thinking about your specific advisors and what they're used to. Are they naturally inclined to want to change to a new model, or will they cling to the old one?


If change may be perceived negatively, get in their head and write down those specific objections ahead of time. Are they valid or do they reflect a misunderstanding or lack of knowledge of what this change will actually entail?


What new expectations do you need to set given the change to a new model? Do they invite misperceptions? If so, how can you present those expectations clearly?


Does the prospect of needing to use technology or interact online pose a problem for any advisors? If so, how can you demonstrate that this will in fact make life easier, not harder, for them?
Tip #2: Consider how you may need to restructure your contracts to accommodate the new model
As ExtendMed's Amy Ravi explains below, changes to contracts are a big procedural gap we encounter with clients navigating this shift.
In short, facilitators need to restructure both their communications and their actual contracts with advisors. However, once this hurdle is cleared, an ad board platform that handles contracting will make life easier on the other side.


"As far as communications go, teams making this shift to a new model need to say to their advisors, 'we want to engage with you not just once or twice a year, but in shorter sessions once or twice a month. It's going to give you back a ton of time, and thanks to the technology we're putting in place, in many cases, you can engage on your own time. You'll be compensated the same amount for your consultation, it's just going to be spread out over the course of the year. And that way, you'll come away feeling like the insights you share will be more timely and impactful. Here's a new contract that reflects those new expectations.'"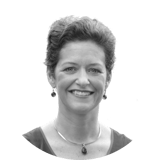 — Amy Ravi, CEO, ExtendMed

As far as what to expect to hear from advisors in response to the news of change, in our experience, a few points emerge:
On the positive side, we tend to see our clients get a lot of feedback from advisors welcoming these changes, especially after they actually experience the difference. Happy advisors will remark with lines like, "I love the engagement we've had over the course of the year. Remember we had that chat we had about this topic?" In general, many advisors immediately feel they're more in touch with each other and that others better understand their perspectives thanks to the virtual venue.


On the other hand, to address some of the challenges, perhaps the biggest sticking point isn't about anything wrong with the new model per se, but what they miss about the old one: traveling, networking, and being wined-and-dined. Many advisors may be accustomed to trips to New York City or Paris—and the dinners and networking that come with it. While this is typically a disappointment more than anything, if it really poses a hurdle, consider conveying all the ways the new model makes up for the loss of travel. Alternatively, consider ways to replicate those experiences as best you can virtually.
👉 A note about the role of technology in ad board communications
The email inbox has historically been the primary way ad board facilitators communicate with advisors outside of actual ad board meetings.
Many companies also have a contracting system, but those contracts are usually written for singular meetings rather than multiple engagements. Any interim engagement that does occur is typically managed via email or over the phone. At best, these tools are "not ideal." At worst, they create operational nightmares.
It's one thing to track a once-a-year engagement and collect RSVPs in emails from 15 advisors. It's another to try to do that monthly when those meetings are conducted virtually. Platforms like ExtendMed offer a single platform to handle and manage these communications via simple dashboards.
Contact us to schedule a demo to see these capabilities in action.
Challenge #3: Documenting, distilling, and using the insights you gather
This is perhaps the biggest and most frequently seen challenge we encounter—and often the very thing that motivates teams to level up their ad board model in the first place.
In short, teams don't have a good answer to a key question: "What are we doing with the insights we generate from our ad board?"
And similarly, they don't have great answers for the many questions that follow from that:
"How can we better document what's being surfaced in these engagements?"
"How can we boil raw information into the actual insights we can use?"
"How can we share those insights across our institution?"
"How can we make sure we're following up with information people need?"
ExtendMed's Amy Ravi offers an example of this challenge in practice:


"Imagine I'm a physician that's been tapped as an advisor. If there's a specific comment I've made about seeing in my own practice that diet weighs heavily in my treatment of certain patients, but I don't have resources to share with the patient about dietary restrictions or dietary concerns, what to focus on, or how to make this a day-to-day routine, ideally, when I make that comment, it should be shared across my organization so the next person following up knows that one of my biggest concerns is dietary resources for my patients.

When the salesperson follows up in that physician's office, for example, they can see that information and know to share an article or publication on patients who are following certain dietary routines and are having good results. That's something that she could share with her patients going forward. It's all about sharing this information so that the right people can follow up at the right time."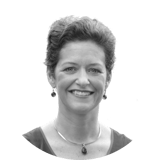 — Amy Ravi, CEO, ExtendMed


Without the technology to capture, analyze, distill, and share insights, it's up to facilitators to fashion their franken-systems to attempt to capture notes, manually pull out themes, and then share them the best they can through tools typically designed for other types of communication and information sharing.
The time and energy spent here can be immense and still not even come close to the power of a dedicated ad board platform.
The solution: Find an ad board platform that's purpose-built to give your insights the reach and impact they deserve
This is where ad board platforms deliver value that far exceeds their cost.
They enable ad board facilitators and their advisors to get out of their inboxes.


Teams can finally stop switching between their contracting system and all the other systems they've strung together to manage their programs.


Teams can stop forcing all of these inefficiencies on their advisors while simultaneously getting more insights—and more ways to deploy those insights—than they've ever had before.


The tip here is simple: Take stock of the inefficiencies and shortcomings of the ways you run your ad board meetings and the ways you operationalize the information you gather from them. Then, find a platform that will release you from those constraints without complicating your budget or your workflow. What tool will help you do better work, for less money?
The key point to keep in mind here is that a dedicated ad board platform doesn't add another system into your existing workflow. It eliminates the need for multiple systems altogether and therefore delivers positive ROI.


How ExtendMed helps ad board leaders' teams bring these best practices to life
From the very first step of identifying diverse groups of people you want to work with, ExtendMed helps you shift your contracting to engage them across the year, pull together different communities of people for different purposes throughout the year, and provide all the tools you need to solicit rich insights from them.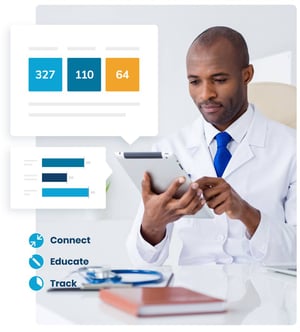 Teams using ExtendMed build out advisory communities for each of their particular objectives and systematize the process of contracting and communicating with them through live, virtual meetings and over time through a suite of ongoing engagement tools like discussion boards, surveys, and more.
With ExtendMed, you can:
Host a virtual ad board, a steering committee, or a clinical study update meeting for participating sites around the globe.


Leverage educational content across regions, professions, and specialties. Manage faculty, curricula, multimedia, content, and certification in one platform.


Track how many participants have engaged in each of your activities in your portal through a simple reporting dashboard.
(The list keeps going here.)


Ready for better ad board engagement? Let's start the conversation.
Our goal is to help you have richer and more frequent engagements with each of your stakeholders, at a lower cost.
Visit pages.extendmed.com/solutions for a quick look at our solutions, and how we empower teams to have richer engagements with each of their stakeholders. Want to get in touch with questions or schedule a free platform demo? Contact us.
📄 Want some more food for thought? Check out our free white paper and see seven strategies pharmaceutical commercial teams are using to better engage patients—and tips on how to deploy them yourself.