The world has seen accelerated change over the past few years, with the pharmaceutical sector being no exception.
Speaker programs, an essential element of this industry, have embraced the virtual model of communication and thought leadership as an effective supplement to—and even a replacement for—traditional in-person events.
The advantages of virtual and hybrid events have led many companies to adopt these models permanently. In the later part of 2020, just nine months after the World Health Organization declared COVID-19 a pandemic, a study revealed that virtual and hybrid events were likely to persist for good, with 79% of companies reporting they planned to continue hosting events with an online component even after in-person gatherings resumed.
Today, speaker program facilitators find themselves in the "new normal" they spent the last few years talking about. Speaker engagements are taking on new shapes in this new normal while having gained greater significance in the broader pharma brand-building journey.
So much change happening so fast has made for a complex and sometimes dizzying environment for pharma teams to navigate. Speaker program managers face new program challenges and opportunities, underscoring the importance of adapting to remain relevant and effective.
The stakes are high, as the success or failure of speaker programs now has even more impact on brand awareness, education and practice guidelines. With the right strategies and tools, however, pharma companies continue to build their brand and engage with healthcare professionals (HCPs) in a virtual or hybrid environment.
We wrote this guide to help teams building speaker bureaus and delivering speaker programs understand the state of engagement in 2023 and overcome common hurdles for more successful engagements through long-standing and emerging best practices.
This guide covers:

Before we jump in:

Pharma teams responsible for managing speaker programs make their work ultra-productive when they use a technology platform purpose-built to facilitate outreach, host synchronous and asynchronous engagements and handle administrative tasks like contracting and Sunshine reporting—all from a single place.

With more pharma teams using these platforms, HCPs are coming to expect the conveniences they bring. Without such a tool, orchestrating a modern engagement program can be incredibly burdensome and time-consuming—producing insights with less fidelity and business value.

Teams partnering with ExtendMed to plan and execute their speaker programs maximize their KOL interactions at a fraction of the cost of a typical management workflow.

Learn more about our speaker program management solution and talk to us when your team is ready to explore a modern speaker program solution.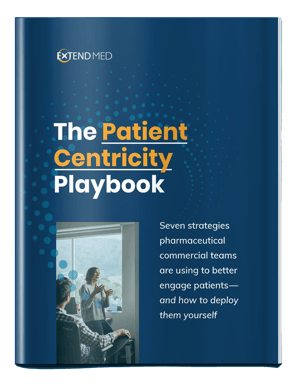 📄 Free White Paper
The Patient Centricity Playbook
Seven strategies pharmaceutical commercial teams are using to better engage patients—and how to deploy them yourself



What are pharmaceutical speaker programs?
It's helpful to level-set this discussion with a brief definition:

Pharmaceutical speaker programs are educational events organized by pharmaceutical companies to communicate valuable product information, share clinical data and discuss treatment options with HCPs.


These programs typically feature knowledgeable speakers—often medical experts or thought leaders in their respective fields, who deliver presentations on various topics related to the company's products and therapeutic areas.
The primary goal of these speaker programs is to provide HCPs with up-to-date, evidence-based information that can help them make informed decisions about patient care. They also allow pharmaceutical companies to engage with HCPs, foster relationships and gain insights into their needs and concerns.


The state of speaker programs today
For years, speaker programs have been adapting to new formats and technologies to serve their audiences better. The pandemic accelerated this; companies are now rapidly transitioning to digital and hybrid models for virtually all expert engagements. And by doing so, they're often delivering more accessible, cost-effective and flexible programs that cater to diverse learning preferences and feature shorter, more focused educational agendas.
While all this change can be disorienting for teams planning speaker programs, it's clearly a huge step forward for the speaker format in general. It's catalyzing more collaboration between pharma speaker bureaus, thought leaders and other stakeholders on a global scale—dissolving geographical barriers to facilitate a wider exchange of ideas, data and best practices.
It's also raised the stakes for program quality. With so many organizations vying for limited audience attention, speakers must deliver more captivating, resonant content and make themselves accessible to audiences to stand out in an increasingly noisy market.
Here are some additional observations we've made on the "new normal" of speaker programs today:
There's been a shift towards larger-scale regional programs with more virtual components. As technology makes location less of a factor, it's allowing for a leaner speakers bureau composed of experts who can share their knowledge without requiring extensive travel.


Program managers are pressured to innovate and evolve to incorporate new formats and meet new expectations. Teams must consider how to offer opportunities for engagement beyond traditional didactic sessions in a physical location. The focus is now on providing hybrid programs that reach better-quality targets beyond geographical limitations, allowing for a larger audience during those informative portions and smaller group discussions or breakouts during the same meeting.


Program managers recognize the value of a comprehensive, 360-degree feedback approach that gathers insights on content and speakers from all sources, including field representatives, audience members and speakers. Teams are turning outputs back into inputs to inform and continually improve their programs. This 360-degree approach encourages the imparting of information and the exchange of insights and opportunities for discussion through various means such as Q&A, polling and small breakouts. It's pushing program managers to adapt and develop more engaging programs that cater to a broader audience while maintaining the quality and expertise of the speakers.


The shift to virtual and hybrid events introduces several other advantages through new tools, such as better participant targeting, more engagement and higher ROI across every dimension. For example, physical-to-digital transition points, such as QR codes, once an awkwardly underused feature at physical events, have now become a welcome convenience for simultaneous physical and virtual engagement.

Changes like these aren't limited to the speaker bureau; they reflect broader changes in the pharma brand-building journey, including more virtual interactions across awareness, education, peer testing, patient trials and advocacy.
Field representatives now rely on the online journal clubs, virtual speaker programs and expert 1:1 sessions established during the pandemic. Congresses are also hybridizing, with pharma companies solidifying remote participation while exploring ways to do more of it.


"The pandemic, in some ways, has elevated the format of the speaker program itself by expanding what was once a rather small window for peer engagement into an even bigger vehicle for it. The virtual format gives teams more ways to facilitate iterations and new tools for reporting, tracking and efficient feedback collection."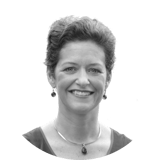 — Amy Ravi, CEO, ExtendMed


Program managers are pushing the speaker format beyond just awareness, education and field interaction to provide (among other things) valuable market research by collecting crucial feedback from experts in the field.


What makes speaker programs successful today?
The fundamental ingredients of an excellent speaker program haven't changed:
knowledgeable speakers;
strong, evidence-based content and
thoughtful execution.
But the ways teams deliver these elements are evolving fast. Here's how we've updated our thinking on them one by one:


1. Knowledgeable speakers
To be compelling in today's digital and hybrid space, a speaker must tick several boxes:
They must genuinely know a product inside and out.
Part of the new litmus test for a speaker's trustworthiness is their ability to engage in genuine back-and-forth conversations. They must connect with audiences and encourage them to feel comfortable asking questions by providing excellent answers.
They must keep up with the latest market developments.
Beyond product knowledge, speakers must also keep pace amid rapid market developments. One critical element of this is "just-in-time" training and review. Speakers are usually contracted at the beginning of the year and trained in compliance, fair balance and other topics. But there might be a gap between training and presentation, during which new information and competitor moves may emerge.
To address this, pharma companies establish ongoing relationships with speakers, providing access to the latest information and sharing it dynamically in real time. This can include periodic assessments, updates on studies and news related to their field.
They must earn the respect of their audience.
Audiences are raising their expectations of speakers to demonstrate disease state expertise. Teams are addressing this challenge by creating a stored library of recorded content. Based on system data, they select the most suitable speaker for a specific audience or setting and identify the top-performing speakers.
Often, choosing a speaker who representatives most frequently use is another way to uncover who is likely to be most trusted among a particular audience.
They must be properly trained and prepared.
Innovative companies also leverage new speaker platform capabilities to allow speakers to record, practice and refine their presentations.
This approach, combined with sharing information and providing just-in-time training, ensures that speakers are well-prepared and adaptable, resulting in a more effective and successful speaker program.


"…pharmaceutical companies need to ensure that speakers receive thorough training; they get exposed to relevant news, publications and study results on a continuing basis; and they can convey their experience presenting a patient case that resonates with their peer audience. Following a time-organization rule of 20/20/20 for presentation/case discussion/Q&A has high impact because it balances information sharing, practical application and audience engagement."


— Dr. Ramachandra Malya, practicing nephrologist and sought-after speaker


They must engage audiences in a variety of ways.
Offering multiple ways to engage during a speaker event can significantly improve content retention and provide memorable results.
We're helping teams do this by incorporating various learning styles and strategies in the meetings, such as visual components, small group breakouts, polling and role-playing.

For example, a patient–healthcare provider interaction can be practiced in smaller sub-segments of the meeting to reinforce learning. Soliciting feedback through evaluations also helps to ensure the effectiveness of these techniques.


The most successful teams leverage digital tools and automation to enhance these synchronous engagements further. Immediate follow-up actions, such as sharing relevant articles or sending automated reminders a month later, reinforce the learning experience.
Measuring and adjusting the impact of these steps as needed ensures that the learning process is effective and memorable for the audience and provides measurable results.


2. Evidence-based content
While there are many types of speaker content, case studies, which have always been important, have recently undergone substantial evolution.
The virtual toolset allows program managers to establish a forum for speakers to share insights and experiences—and then tap into that wealth of knowledge to construct high-quality case studies using real-world insights from the bureau.

This approach helps companies segment their speakers based on their areas of expertise (ensuring more relatable and diverse content for audiences) and unlocks two-way value by delivering content to the audience while simultaneously feeding insights back to the company. This process helps to define speaker profiles and continually improve presentations.
As ExtendMed's Amy Ravi explains below, it's also important to consider ways to get speakers involved as content creators themselves.


"Involving speakers in the content development process is another emerging best practice. This naturally enhances their expertise and motivation and with the right tools, the content can still be reviewed and approved by the company for relevancy and alignment with funded studies. We routinely see this collaborative approach lead to more impactful and engaging presentations for audiences."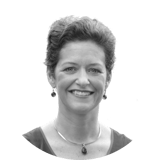 — Amy Ravi, CEO, ExtendMed

3. Thoughtful program execution
Convenience, ease and comfort have become crucial aspects of executing the modern speaker program. This is especially true as audiences have grown accustomed to hybrid and digital modes of working. Meeting these expectations isn't just a nice-to-have but has become a competitive imperative as other firms offer similar tools and experiences.

HCPs appreciate and increasingly expect, the ability to engage with colleagues through virtual meetings, saving travel time and allowing them to manage their professional and personal lives better—and more frequent opportunities to exchange knowledge and ideas with colleagues nationwide.

Furthermore, the salesforce also benefits from these digital tools as they navigate large territories and complex organizations. Pharma companies and their teams can take advantage of these changes to improve their program execution across different dimensions, ensuring they stay competitive and meet the evolving expectations of their audiences.


Managing logistics and compliance
In the context of program logistics and compliance today, we find there are three key areas to consider first and foremost:
training and content;
validating business rules for compliance and
integration with existing systems.
Training and content: To avoid concerns around off-label usage and unapproved materials, companies can use presentation builder tools that only provide access to approved slides. This creates an audit trail of the presented materials and ensures that important safety information and prescribing information are included.
Validating business rules for compliance: With the shift towards digital systems, validation rules can be set up to ensure speakers have undergone the required training, such as compliance training and understanding clinical studies. These systems prevent speakers from being scheduled until they have completed the necessary training, ensuring high expertise.
Integration with existing systems: Pharma companies often use multiple systems to manage their operations. Integrating these systems is crucial for tracking expenses, CRM activities, speaker assignments and evaluations. Key components include expense management systems like Concur, CRM systems for managing follow-up engagements and speaker management systems to ensure equitable assignment and training.


Navigating the challenges of implementing modern speaker programs
Developing and managing a successful speaker program is an intricate process involving many factors that can impede success. As explored in this guide, acknowledging and effectively tackling these challenges is critical for optimal results.

Below, we identify a few of these challenges and explain how we're helping teams overcome them.

Download our free white paper for an entire playbook of practical best practices you can use to inform your strategy.


Challenge #1: Prohibitively high costs
Traditional speaker programs have always been expensive. The physical format typically carried a long list of line items for speaker training and venue rentals, as well as travel costs, lodging and refreshments provisions. The total financial burden can rapidly balloon, straining the host organization's resources, especially if budget efficiency is crucial.

ExtendMed recommends

If budget is a top concern, there's no better reason to transition to a digital or hybrid format. The digital space simply presents a more economical alternative, effectively eliminating costs associated with venue rentals, travel and lodging.

Here are some other, more targeted solutions for cost problems:

First, concentrate on a smaller, more focused group of speakers. By investing in fewer speakers and prioritizing their proficiency, organizations can drastically cut down on training costs. This approach not only reduces expenses but also enhances the quality of the program. Focusing your resources on a small group of highly skilled and knowledgeable speakers ensures that they can engage more effectively with the target audience, increasing the overall impact and value of the program.

Second, regularly evaluate the speaker bureau to ensure speakers are delivering high-quality programs and providing value to the organization. Employing data analytics can also aid in identifying high-performing speakers and reallocate resources to them. This data-driven approach can focus resources on building relationships with these effective speakers, further optimizing program outcomes.

Third, leverage speakers who are most utilized by representatives. As these speakers are likely trusted and preferred, their continued involvement can enhance the credibility and impact of the speaker program.

While cost can be a significant challenge in traditional speaker bureaus, strategic planning, digital integration and resource optimization can reduce expenses while enhancing program quality and impact.


Challenge #2: Earning audience attention and trust in a hyper-competitive environment
In an era where almost everything is mediated through a screen and competitors compete heavily for audiences' attention through those screens, pharma teams need to make their speakers stand out.

This challenge only gets harder if a selected speaker proves unengaging, fails to align with contemporary market developments or lacks a credible reputation. These factors contribute to difficulties in capturing and sustaining audience attention, which is crucial for the success of a speaker program.

ExtendMed recommends

Addressing these challenges demands a multifaceted approach emphasizing speaker training, selection and content creation.

Comprehensive speaker training: An effective training program covers areas like product knowledge, interpretation of clinical data and honing presentation skills. Regularly offering developmental opportunities such as webinars and peer-to-peer learning sessions ensures that speakers stay updated and continually refine their skills. Also, providing speakers with structured feedback on their presentations enables them to improve their delivery and engagement strategies.

Selection of influential speakers: Recruiting speakers with considerable influence among their peers is a powerful tactic. In general, we've seen teams have the most success prioritizing speakers with broad national recognition over those with only local-level influence. Such speakers are typically better equipped to draw in and maintain audience attention, enhancing the program's overall impact.

Engaging and memorable content: The content presented during a speaker program should stand out amidst the daily barrage of information HCPs receive from all sides. Engaging content, easily digestible and memorable, facilitates greater retention and impact. Using case studies that resonate with the audience is a useful strategy. When supported by clinical data, a great case study demonstrates a product's or treatment's real-world applicability, allowing thought leaders to share their expertise and provide practical advice.

More engagement opportunities: Activities such as polls, assessments, evaluations and calls-to-action during meetings can help reinforce key messages and provide the audience with interactive experiences. This makes the content more memorable and allows for measurable feedback.

Resource provision: Consider equipping sales representatives with toolkits containing prebuilt presentations, compliance guidelines and other resources. They should also be encouraged to attend speaker programs for ongoing education and to stay abreast of the latest developments in their areas of expertise.


Challenge #3: Securing attendee participation
Attracting busy HCPs to participate in an in-person speaker bureau can be an arduous task. This challenge intensifies when the potential attendees are geographically dispersed and may have to travel considerable distances to attend the event.

ExtendMed recommends

Adopting hybrid and virtual program models can help overcome these hurdles, providing flexibility and convenience for HCPs. Modern speaker program management platforms offer many features to elevate audience engagement. These include interactive polling, surveys, pre- and post-assessments, breakout small-group discussions and follow-up education pull-throughs.

It's worthwhile to consider a virtual platform that supports such features and live and on-demand presentations and virtual breakout sessions. Offering hybrid and virtual programs also caters to varied learning styles and preferences. This enhanced flexibility caters to the logistical needs of HCPs but also utilizes new technologies for increased engagement and learning.


Challenge #4: Securing attendee participation
Ensuring speakers follow the correct compliance protocols before an event can be daunting, let alone tracking their adherence to these rules.

ExtendMed recommends

Implementation of a speaker management system with built-in compliance features can be highly beneficial. This system should validate business rules, such as speaker honoraria maximums, suitable venues and content pull-through. It should ensure all aspects of the program comply with industry regulations and guidelines and it should be updated regularly to reflect any changes in these regulations or guidelines.

Incorporating existing systems like CRM and contracting databases can offer major benefits by centralizing speaker program management. This decreases the need for manual data entry and ensures all information is accurate and up-to-date, helping to minimize errors and streamline the management process. A centralized platform can make managing all aspects of the program, from speaker selection to post-event evaluation, significantly easier.




The results of effective speaker programs
As the impact of the speaker format grows, it's important to close this discussion by reviewing some of the obvious and not-so-obvious ways the success of a speaker program delivers value to the organization:

Some of the obvious and well-understood value points include:
Sales and revenue generation: The primary and most apparent way a speaker program delivers value is by boosting sales and generating revenue. A successful program can be shown to help disseminate product information and influence prescribing habits, which in turn increases product use and sales.


Brand awareness and recognition: A successful speaker program also builds and strengthens brand presence with key audiences. When an HCP associates a drug with a reputable KOL, it can be one of the most powerful points of credibility.


Product education: With an expanded format, speaker programs provide even bigger platforms for in-depth knowledge transfer about the company's products. It offers an opportunity for HCPs to learn about drug mechanisms, benefits, potential side effects and real-world applications, which directly impacts their motivation to prescribe products to patients.
Perhaps more importantly, here are some less-than-obvious and commonly overlooked value points:
Market feedback: While speaker programs primarily serve to inform and influence HCPs, they also present an opportunity for pharma companies to receive feedback. These interactions provide valuable insights into potential concerns or questions about a product, which can then be addressed in future educational efforts or R&D activities.


KOL relationship-building: Sponsoring KOLs in a speaker program leverages their influence and fosters a relationship between the KOL and the company. This relationship can yield long-term benefits, such as favorable word-of-mouth and future collaborations.


Unique networking opportunities: Speaker programs create a networking platform, fostering relationships with the speakers, representatives and the participating HCPs. These relationships can strengthen the company's reputation and potentially lead to strategic partnerships.


Market access: By presenting clinical data in a non-promotional context, the companies can indirectly influence the decisions of payers and formulary committees, thus expanding the reach of their product.


ExtendMed for better speaker program management

ExtendMed's Health Expert Connect™ platform centralizes your speaker program needs in one easy-to-use, compliant system—the same system pharma teams use to engage with advisors, investigators, congress attendees and practitioners. We partner with pharmaceutical, biotech and medical communications companies to manage their speaker programs all at a fraction of the cost of a typical management workflow.

Graduate from siloed spreadsheets and calendar events and centralize logistics management among your team, saving time while enhancing the quality of your speaker programs.

We don't just build technology solutions—ExtendMed has years of experience working with pharmaceutical industry partners to provide you with recommendations that lower costs and improve efficiencies across your live, hybrid and virtual speaker programs. Partner with us when you're ready to take your speaker programs to the next level.



Since 2000, we've been helping leaders in the pharmaceutical, biotech and device industries—as well as medical communications agencies, research and education organizations—deliver the efficiencies and capabilities they need to focus on the work that matters most.




Our goal is to help you have richer and more frequent engagements with each of your stakeholders, at a lower cost. How long are you going to wait to solicit better insights across your programs?

Visit extendmed.com/solutions for a quick look at our solutions and how we empower teams to have richer engagements with each of their stakeholders. Want to get in touch with questions or schedule a platform demo? Contact us.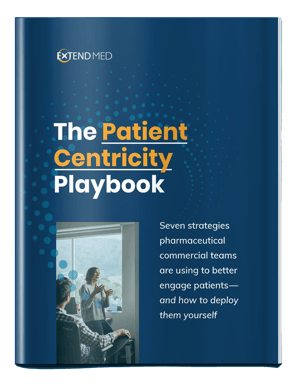 📄 Free White Paper
The Patient Centricity Playbook
Seven strategies pharmaceutical commercial teams are using to better engage patients—and how to deploy them yourself