As we look forward to 2024, we're helping teams leverage their remaining budgets to prepare for success in the coming year.
Pharma teams and their partners are discovering just how much more efficient they can be—and how many more rich insights they can generate—by incorporating virtual advisory boards into their engagement program.
Here, ExtendMed's Amy Ravi shares three reasons commercial and medical affairs teams are switching to virtual advisory board meetings to make the most of their budget and prepare for the year ahead.
We've summarized the key points from the video below. If you prefer, you can jump to the full transcript.
Need a better approach to soliciting insights and engagement via advisory boards?
ExtendMed's Health Expert Connect™ platform is a comprehensive, compliant platform for engaging healthcare stakeholders via virtual advisory boards and enabling their insights to guide efficient planning and action.
This comprehensive platform solution overcomes the common challenges of traditional advisory boards, offering a modern approach to expert engagement at a fraction of the cost.
Pharma teams seamlessly interact with key opinion leaders and healthcare professionals, fostering collaborative relationships and generating rich insights to guide efficient planning and action.
ExtendMed supports both live and asynchronous engagements, ensuring timely access to expert insights and facilitating internal collaboration. With features like real-time data reporting, curated tools for HCP engagement, and advanced analytics, teams can track and analyze engagement, awareness and perceptions over time.
Get in touch with us to discuss these and other ways to leverage your remaining budget and maximize ROI.
1. Cost-Effectiveness
Budgets are tightening, and teams are looking for every opportunity to do more with less. Our virtual advisory boards cost about a fifth of traditional onsite ad boards.
By eliminating or drastically reducing non-essential expenses like travel, accommodation and entertainment (while also saving hours and hours of administrative time), we typically save teams 25-30% of the cost of a traditional in-person advisory board.
Teams allocate their budgets more efficiently and reinvest them into other important parts of the program.
We often see these cost-savings enable teams to engage more broadly and frequently with target audiences, maximizing the value derived from each interaction while fostering a more dynamic, responsive advisory program in general.

Learn more about our virtual advisory board solutions »


2. Convenience
Healthcare professionals have a lot on their plate, including research, authorship, speaker engagements and clinical practice. In-person advisory board meetings, which usually require two to three days of travel, can significantly impose on their already packed schedules.

Virtual meetings, on the other hand, provide far more convenience to everyone participating.
Participants can join important discussions from the comfort of their locations, and it only takes a few hours (instead of several days). We see this level of convenience lead to higher engagement, which helps pharma teams and their partners gain valuable insights required for the more informed decision-making expected of them.
Here are a few more quick points on the convenience of virtual advisory boards to strengthen your case for a switch:
It's more convenient to log on in the evenings to review materials and engage asynchronously than to take days out of a schedule to travel.


KOLs mostly want to minimize the soft costs associated with advisory boards reported via the Sunshine Act.


It's far and away a more efficient use of time.


There's a modern, collegial atmosphere.


KOLs still get their honoraria.


There's more time to craft a thoughtful response and post or speak when ready.
At ExtendMed, we realize technology can cut both ways. What could be straightforward for one person might be challenging and confusing to someone else, depending on their level of digital literacy and attitude toward virtual tools in general.
Before we ever allow an ad board to get kicked off, we ensure that every attendee is trained on how to set up and use their webcam and properly present themselves virtually—making sure everyone is comfortable. We eliminate "technology" as an excuse by making it something people welcome.
Here are a few questions that are helpful to address when considering how your KOLs may react to the prospect of interacting virtually:
How comfortable is this person or group using virtual technology like this?


Have they used chat tools before?


Do they ever go on camera? If not, would they be comfortable doing so?
Keep in mind that the average person may be accustomed to Zooming or FaceTiming with their family and friends. Even if they don't use technology like this in their professional life, many people have very recently become quite comfortable with conferencing.
Learn more about our virtual advisory board solutions »


3. Compliance
Virtual platforms enable meticulous tracking and reporting, ensuring that all interactions align with internal compliance guidelines and Sunshine laws.
Reducing travel and entertainment expenses also aligns with the ethos of focusing budget allocations on gathering essential insights rather than ancillary expenses.
The virtual format allows for ongoing engagement, ensuring that conversations and collaborations extend beyond the confines of scheduled meetings, all within the bounds of compliance protocols.
Learn more about our virtual advisory board solutions »


A few more reasons to switch to virtual advisory boards
These three reasons are just a few of the advantages of graduating from physical to virtual or hybrid advisory board. Here are seven more—explained in-depth in our companion post: Top Reasons to Hold Virtual Advisory Board Meetings.
1. Reach many more KOLs
Virtual advisory boards allow for a greater reach KOLs as geographical location and travel constraints are no longer barriers. The virtual format enables teams to bring together a more diverse set of professionals, including community-based physicians and principal investigators, leading to a broader diversity of thought and insights.
2. Delight KOLs with user-friendly technology
This point certainly falls under "convenience" but is worth lingering on. KOLs are often tech-savvy and appreciate virtual platforms that are convenient and efficient. Virtual advisory boards facilitate both real-time and asynchronous engagements, making interactions and follow-ups easier. The technology is designed to be user-friendly, ensuring that participants, regardless of their digital literacy levels, can easily engage.
3. Address regional and global issues from one place
Virtual platforms let small and mid-sized companies engage with KOLs across different regions and internationally without a large in-house team. This capability ensures that insights and feedback are gathered quickly and efficiently, facilitating real-time responses to market dynamics that demand more speed than what a traditional in-person ad board program can deliver.
4. Customize your ad board design
Physical advisory boards don't offer much flexibility in terms of ad board design. The virtual format allows companies to decide who to engage, how often and where to allocate budgets. It eliminates the constraints of physical meetings, enabling more frequent and diverse engagements. Teams that go virtual finally get the flexibility to build the ad board program they need.
5. Enhance learnings from live meetings
Virtual platforms allow teams to validate the insights they gather during live meetings. They also offer tools for detailed analysis and reporting, ensuring that the intelligence collected is representative and accurate.
6. Facilitate better interactions and gather better insights
Virtual ad boards are designed to be participatory, proprietary, proactive and professional. With a whole suite of ways to engage live and over time, KOLs have many more opportunities to participate and are given a more convenient venue to do so.

A good virtual ad board platform will let you fully brand and customize it as your own. You can design your boards the way they ought to be designed for the task at hand. The virtual format enables you to dramatically de-risk your meetings by ensuring people have completed required tasks before crucial live events.



Transcript:

Today, I'd like to give you three reasons to consider doing virtual advisory board meetings through the remainder of 2023 and into 2024: Cost, convenience and compliance.

From a cost perspective, a virtual advisory board allows you to engage thought leaders without the expense of travel and entertainment. Furthermore, it reduces your cost of planning the meeting. You can do more with your budget, engaging more frequently and broadly with your target audiences.

Convenience is really important. When you think about the priorities your target HCPs manage—research, authorship, speaker engagements, clinical practice—it's far more convenient for them to participate in a three-hour advisory board meeting than it is to fly for two to three days to your designated city for an onsite advisory board. We can help you engage these clinicians virtually in a way that really has an impact, that gets them engaged and gives you the insights that you need.

And third, let's focus on compliance. To meet Sunshine reporting requirements, it is important to consider how you can provide a compliant experience for your target advisors. This means having a system and communications that have been reviewed by your internal compliance team and minimizing your travel and entertainment budget to focus on the insights you need to gather from these advisors. You can also track things like which advisors have viewed the pre-reads on the platform. You can engage in further probing discussion after the advisory board once you've synthesized shared insights. So there are lots of ways to engage earlier and continue the conversation thread afterwards, that meet compliance guidelines.

In conclusion, I'd like to note that you may apply these virtual advisory boards to a variety of audiences—from a steering committee helping you with publication planning to an investigator meeting for your clinical development work. You may engage with academics and community clinicians and advanced practice providers, with the same budget as you previously allocated to twice-yearly onsite ad boards. Finally, you may effectively incorporate patient advocates and caregivers to help you advance new treatments.

Thanks for your interest. I hope that you'll consider doing a virtual advisory board in the remainder of 2023 and 2024.



Maximize the frequency and value of your advisory board interactions at a third of the cost of traditional approaches.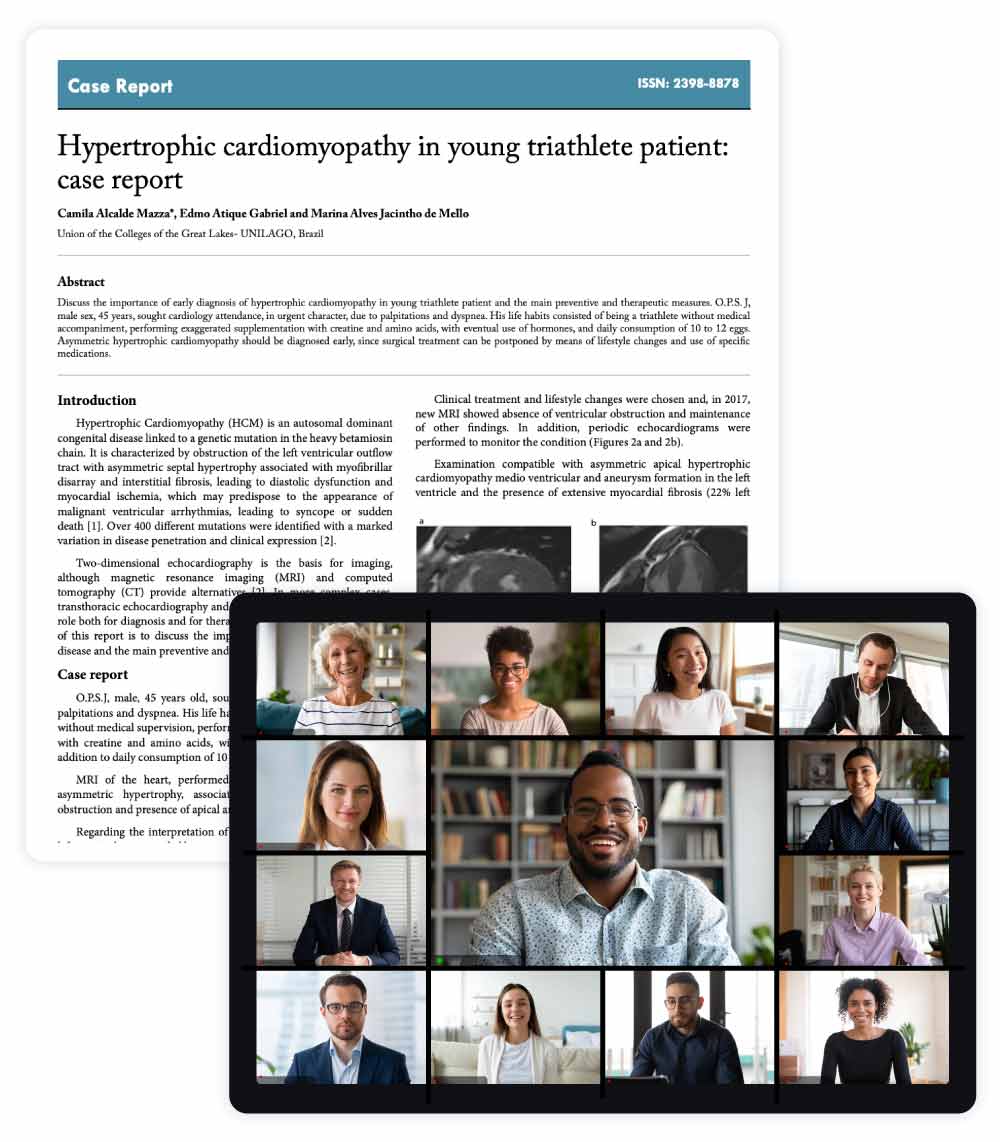 We partner with pharmaceutical, biotech and healthcare communications companies to transition teams to a modern, digitally-enabled advisory board program.

Graduate from siloed tools and infrequent, in-person-only engagements by centralizing logistics management among your team, enabling synchronous and asynchronous digital engagement motions and increasing the frequency and quality of your advisory board engagements.

We don't just build technology solutions—ExtendMed has years of experience working with pharmaceutical industry partners to provide recommendations that lower costs and improve efficiencies across your engagement programs. Partner with us when you're ready to take thought leader engagement to the next level.






ExtendMed differentiates Health Expert ConnectTM from similar platforms by focusing on both synchronous and asynchronous interactions and engagements, from curated, synchronous live or virtual meetings with interactive features to asynchronous surveys and discussion boards. This combined approach to engagement offers some wholly new capabilities that teams find both convenient and extremely valuable.

Learn more about our live, hybrid, and virtual advisory board solutions and how we empower teams to have richer engagements with each of their stakeholders. Want to get in touch with questions or schedule a free platform demo? Contact us.

📄 Want some more food for thought? Check out our free white paper below and get seven strategies pharmaceutical commercial teams are using to better engage patients—and tips on how to deploy them yourself.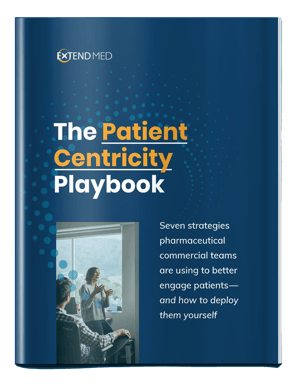 📄 Free White Paper
The Patient Centricity Playbook
Seven strategies pharmaceutical commercial teams are using to engage patients better—and how to deploy them yourself